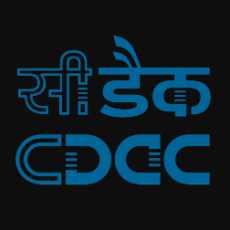 CDAC Aspirants
CDAC C-CAT Preparation, Study, Role, Rank and Institutes related questions and answers
75 Members
Join this group to post and comment.
CDAC C-CAT 2019 - Strategy, Preparation Tips
This discussion is specific to those who who are appearing for CDAC in 2019. Let's discuss the preparation strategy, tips and tricks to crack CCAT and get the desired course and institute. 
Time Management
First of all, it's essential to be particular about the time management. If you have about ~2-3 months of time, it's super easy to crack the CCAT with flying colors. 
I will strongly recommend finding out your strong and weak areas. Contrary to the regular advise, I'd recommend working on your weak areas. You need to perform at least 'average' or above average in the sections that are weak. Only scoring great in a specific section will not help much in getting the course and institute of your choice.
Previous Years Questions Papers
We have plenty of question papers available in our Latest Downloads | CrazyEngineers . Make sure to search for the papers because new material is added every few days.
Attempt each and every question asked and that should give you an idea about the topics that you need to focus more on. Let's say you are weak in Data Structures, you will have to prepare for data structures by referring to the recommended books. 
A lot of students make the mistake of not paying attention to digital electronics and then mess up in the CCAT exam - by incorrectly answering even the simplest of the questions. Do not make that mistake; because it'd be fatal to your overall score in CCAT. 
Make sure to post your doubts, questions, queries in this group. If you haven't joined yet, join in right now. All you need to do is hit the "Join" button at the top.