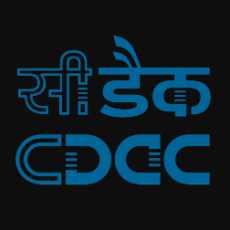 CDAC Aspirants
CDAC C-CAT Preparation, Study, Role, Rank and Institutes related questions and answers
94 Members
Join this group to post and comment.
CDAC Big Data Analytics Course Placement
CDAC Big Data Analytics (DBDA) seems to be quite in demand these days. A lot of CDAC Aspirants have been asking for placements for this course and I decided to find out some information for the benefit of group members. It's however essential to find out what this course prepares you with. I looked at the course curriculum. 
The course will prepare the students with R programming language in depth followed by Python, Java and SCALA. The course will also teach students DBMS, HPC Applications along with cloud computing. Now that's lot to take for fresh engineering graduates. 
The course fee seems to be about Rs. 115000. 
The important factor to consider here is whether the companies will hire 'freshers' for Big Data jobs. Keep in mind that you may not get a cloud or big data analytics related job right away. On the other hand, you can look forward to getting a job as R developer or SCALA developer or even Java Developer. 
Those are excellent technologies to start your career with and then migrate to cloud or big data technologies. I hope this helps. 
I personally would recommend the course to those who've some professional experience in cloud or big-data. My recommendation is to stick with basic course for your CDAC. If you have questions, post them below. Let's all try to help each other.

I got 2235 Rank in CCAT and I want to pursue PG DBDA, which CDAC center I can get according to the rank?

My choices were

1. C DAC, Pune

2. Sunbeam, Pune

3. KP, Bangaluru

4. IACSD, Pune

Please do reply with the best of your knowledge.

Thanks in Advance :) 

may be chances of of kp banglore but not sure! If don't get any college from above list in first round then go with second. At the last if you are lucky then u will get from counseling round.

my rank is 5762 any chances for big data or IoT  plzz help and would like to know about Tica placement for embedded I have been allocated Tica Mumbai for pd in embedded