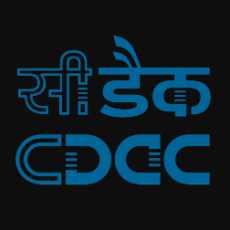 CDAC Aspirants
CDAC C-CAT Preparation, Study, Role, Rank and Institutes related questions and answers
86 Members
Join this group to post and comment.
CDAC after M.Tech.
I completed MTech in 2018 and got seat in PG-DESD at Hyderabad CDAC. B.Tech passed out in 2015...1 year gap...Will I face any difficulties during placements? Academic Percentage is good from 10th standard till M.Tech
PRK, you are in an interesting yet difficult situation. Already having invested in BE or B.Tech and then in M.Tech degree, the choice of opting for CDAC after M.Tech is difficult.
However, you will have to think very rationally here. You have not told us whether you already have a job. Also, DESD @ Hyderabad is a good option.
Here's your choice - if you do not currently have a job; you should opt for the CDAC course. It will be a great addition to your resume.
The one year gap needs to be justified. If have genuine reasons for the gap in career, you can always convince the recruiters by informing them about the real reasons. Most interviewers will definitely consider your case. In fact, a lot of people I've known never faced any problem with placements even with 1 or 2 year gap in the education. 
Your academic percentage is good. That's a big advantage. If you provide us with more information about your current situation, we'll be able to offer much better help. 
I did my B Tech and M Tech from same nearby college and no placements are there...My 10th percentage is 90.8 12th is 95.6...BTech and MTech are 83.....B Tech in ECE and MTech in Signal processing....the reason for my gap is I invested one year in preparing competitive examinations..though it was a failure but I qualified in Gate 2016...just qualified not a good rank..