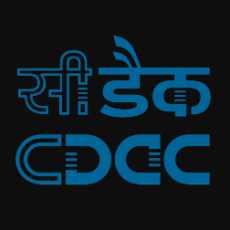 CDAC Aspirants
CDAC C-CAT Preparation, Study, Role, Rank and Institutes related questions and answers
85 Members
Join this group to post and comment.
Can I get any centre for VLSI or DESD in 2nd or 3rd round of seat allocation as my rank in A+B+C is 930?
I didn't get any centre in the 1st round of seat allocation. My rank in ABC is 930. I choose only C-DAC Pune for VLSI. So please tell me can I get any centre in 2nd or 3rd round for either VLSI or DESD.?? Please tell me... please anyone....
Probably you will get Bangalore for desd
Will you please tell me what preference should I fill in 3rd round of counselling for both VLSI & DESD....
@Ankita Katdare please tell me what preference should I fill for 3rd round of counselling.... please tell me...
See in this rank u will not get Pune centre. You can try for hydrabad and Bangalore
Put hydrabad first then Bangalore 
@Abhinav Thapliyal what are the chances that I will get the Banglore.
And which is better in terms of placements & teaching between Hyderabad & Banglore
@Parth Rastogi students whose rank is between 800-1000 have the chances that they will get Bangalore till their second round of councelling. Because in second counselling the seats were use to be upgraded to their higher preferred centre.
But you had opted only Pune centre in your preference list and no other centre during first round so I'm not sure what will happen in ur third counselling still u can try.also if u want Pune centre then ur rank should be below 500 and I have heard after Pune Hyderabad is good then comes Bangalore (for desd)
parth bhai can you give me your number