Motor Chronicles - An Automobile Company Developed by Four Automobile Enthusiast
By - CrazyEngineers • 9 years ago • 32k views
With an aim to re-define the way people look at automotive enthusiasts and the automotive industry linked to it, a startup called 'Motor Chronicles' was founded by Nakul Patel, Aashish Kumar, Abhijit MS and Vishal Singh in Bangalore. Motor Chronicles also aims to create a solid connect between the industry and its enthusiasts. Multiple elements linked to both the above mentioned stake holders are being re-defined by the activities and services Motor Chronicles has to offer.
Nakul Patel believes that the best ideas show up when they aren't really needed. He is a motorcycle enthusiast who dreams of owning a line up of classic and sports motorcycles one day. Given a chance he would throw one leg over his motorcycle and ride away into the horizon. Having spent over 8 years in the events industry, he loves being able to deliver a great show and takes great pride in his work.
In an exclusive interview with CrazyEngineers, Nakul talks about their startup, their team, the mistakes they committed, the lessons they learnt and the importance of good relations for any startup. Read on!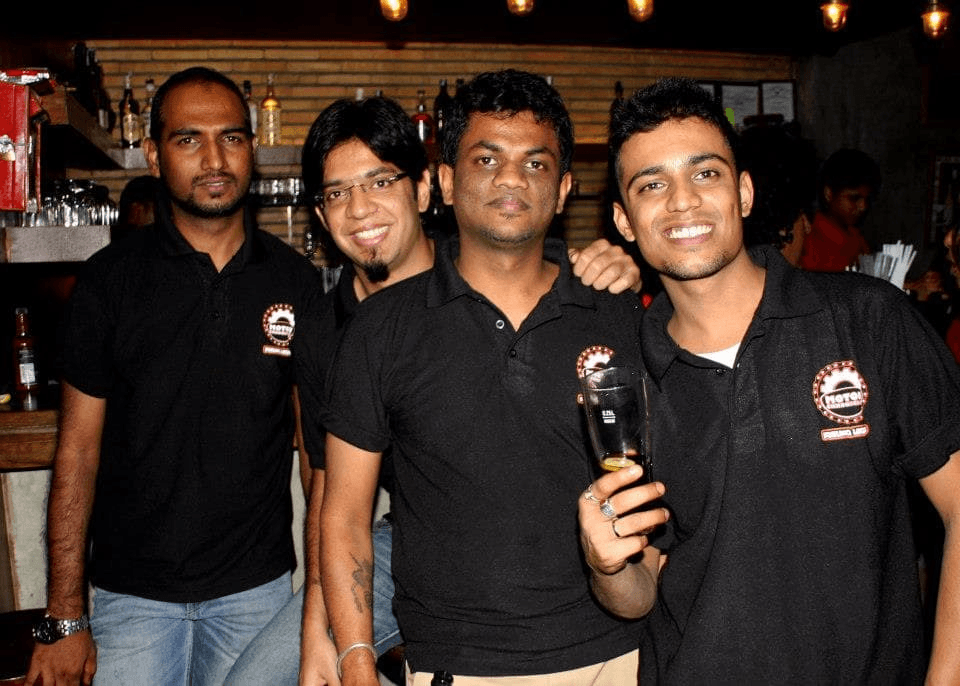 From left to right - Vishal Singh, Nakul Patel, Abhijit MS and Aashish Kumar
CE: Could you please tell our readers more about Motor Chronicles?
Nakul: Motor Chronicles is an automotive travel, media & services company based out of Bangalore, who believe in traversing the path less travelled. We offer customized unique adventure tours for the automobile enthusiast irrespective of the kind & class of vehicle. We also offer media services to automobile companies, that range from conceptualization to execution of televised shows, launches, events & customer engagement programs. Along side travel and media, we also offer concept designing & customization services.
CE:  How did the team (Aashish Kumar, Vishal Singh, Abhijit. M. Somashekar and you) come together? What was the source of inspiration? 
Nakul: We have been friends for a while now and we have travelled together a whole lot for a couple of years on our motorcycles. One day we were sitting around at our favourite haunt and thinking of things to do & the idea of a journal came about to talk about motorcycle travel. That idea developed over a period of couple of months into a full fledged range of services for the automobile enthusiast & automobile companies. From there, we went into a crazy brain storming session on the name "Motor Chronicles" and went about defining the company.
In short, four automobile enthusiasts with a love for travel & adventure decided to channel their passion into a company to do what they love and create an impact on the industry.
CE:  What have been some of your failures at Motor Chronicles and what have you learned from them?
Nakul: We have a constant learning curve and we believe in the thought "If you are going to do something, do it right. Otherwise don't bother at all." This has taught us to be better prepared at each step of the way in our journey as Motor Chronicles. Yet at times things do go wrong and at times leave you in a pool of sweat. At times like that we tend to sit down and figure out the What, When, Where & How before moving on.
We had failures working as a team initially, since we came from different professions & different thought processes. Being friends and running a company together are two different worlds. We learnt to understand the other persons point of view & incorporate each others views on things, as we all have and had faced different situations in our respective professions previously. And that really has made a difference to the way we work together & execute our projects.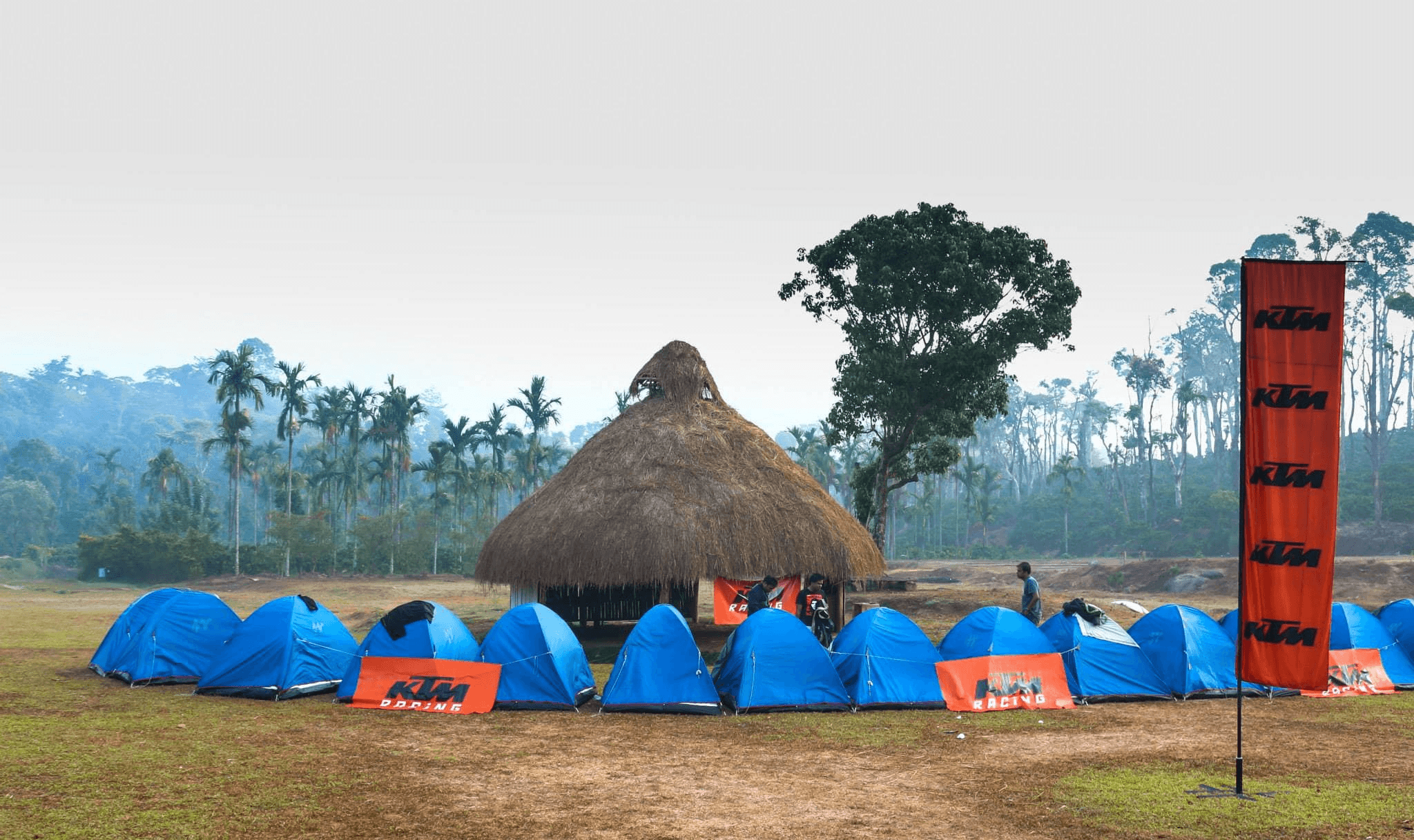 One of the rides
CE:  How has being an entrepreneur affected your family life? 
Nakul: Being an entrepreneur is not the easiest thing to do. It takes a strain on all aspects of your life. Our families have been extremely supportive of us and never stopped us from doing the things we do & taking the risks we take. Yet at times worry on their part is absolutely normal. If anything, it has affected the amount of time we spend with family, since we are working 7 days a week & most weekends we are either organizing rides or traveling on work.
CE: What has been your most satisfying moment in business? 
Nakul: The most satisfying moment would be hard to pin point, but it probably would be the day our store & cafe space turned around from an old house to an energetic place of art & automobiles. Others have been when we bagged our first long term client.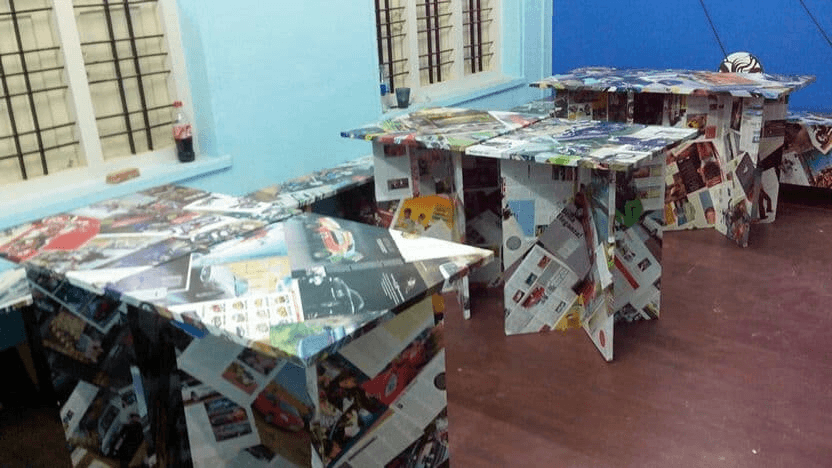 The Cafe
CE:  What tactic did you use to publicize your business? What has been your most successful form of marketing? 
Nakul: We never really had a solid plan to publicize our business when we started up and we never followed the standard process flows that companies have used either. We have and will continue to be a people driven company. Relationships matter to us and that over the last 2 years have been our most successful marketing form. Other than that we have spent a lot of time on social media & being a part of some unique automobile related events.
CE:  What is the toughest decision you had to make in the last few months?
Nakul: 
One of the toughest decisions we have had to make over the past few months involved taking up a risk for our store given the current market condition. We sat around on the thought for a couple of days and decided to take the plunge irrespective of what was happening around us. We believed we could make our decision work and so far it has been promising.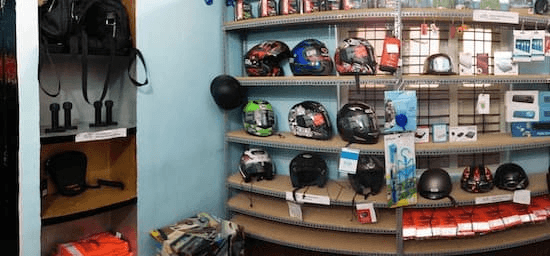 The Motor Chronicles Store
CE:  If you could go back in time five years, what decision would you make differently? What is your best guess as to what decision you are making today you might regret five years from now?
Nakul: We would only want to have changed the time period of the existence of the company. Five years ago markets we different and we would have been on a totally different level today if we only started the company earlier.
At this point, five years down the line we may regret not taking larger risks to reap better returns on that risk.
CE: Thank you for your time. Any message for our readers?
Nakul: Thank you for your interest in wanting to feature us on the community. We understand where interests and plans come from, we have been there ourselves as well. We still have lots of interests and plans we would all like to delve in.
Its important to stay focused on what you really believe in and chase that belief with everything you have.
Note: Only logged-in members of CrazyEngineers can add replies.
Recent updates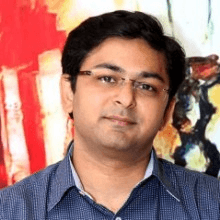 We understood the client's need of going mobile friendly and making solutions that will help save time and money. That is how our direction of being known as one of India's best enterprise mobility solution provider became an aim.

Abhijit Junagade

Winjit Technologies​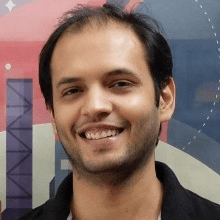 In 10 years, when I go to a hackathon and ask, "Who here has used Postman?" - I want every hand in the room to go up.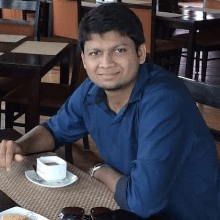 An entrepreneur's life is full of decision points. He shouldn't be afraid of taking wrong decisions.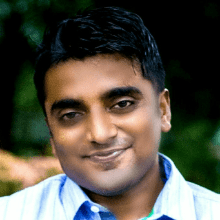 Competencies can be build and nurtured. But right ambition, right motivation and cultural fit is very imp. I will suggest all entrepreneurs in early years to codify it.

Abhishek Ballabh

ExtraaEdge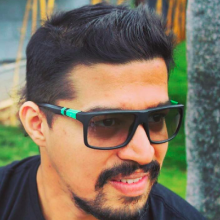 People management, analytical and not emotional driven business decisions is the key.

Abhishek Daga

Thrillophilia