Being an entrepreneur has nothing to do with which college, what course or how much marks you got" - Antony Kattukaran, Tagalys
By - CrazyEngineers • 9 years ago • 38.2k views
Tagalys, an onsite search engine, was founded by Antony Kattukaran and Palaniappan Chellappan in December 2013. Tagalys helps users easily find anything they search for within an e-commerce store.
Antony Kattukaran completed Mechanical engineering from University of Madras in the year 2001. He then attended the University of Wisconsin - Madison to pursue M.S. in Industrial Engineering. Antony has a work experience of almost a decade prior to starting up with Tagalys. He believes that his job at Deloitte Consulting gave him the confidence that he could learn anything and also be good at it. At Tagalys, Antony looks after product design & development, business development, partnerships and keeping the team running ahead full steam
In an exclusive interview with CrazyEngineers.com, we got Antony to talk about his experiences at his first entrepreneurial ventures - Tagalys, his previous job experience GE, Johnson Controls, Deloitte, his advice for young engineers who wish to become entrepreneurs, top skills needed to become a successful entrepreneur and a lot more. Check out the following interview to find out what Antony learned from his worst boss ever and how that helped him in his life as the boss.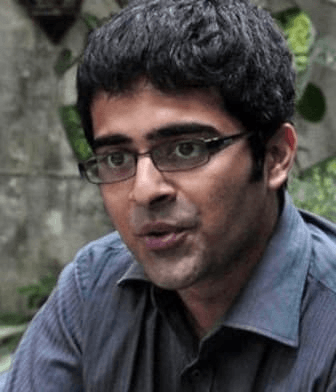 Antony Kattukaran
CE:  Hi Antony. Could you give our readers a brief overview of Tagalys?
Antony: Tagalys is service, that provided an onsite search via an api. Tier 1 e-commerce stores invest a lot in improving the search functionality on their mobile apps and desktop versions, but smaller/non tech companies do not invest in such high end tech as it is not core to their business. We help companies who do not have a core in-house "onsite search" team by providing them a service on a pay as you go basis.
CE:  You have worked for various companies like GE, Johnson Controls, Deloitte, etc. Why did you quit your job?
Antony: I resigned from my "Jobs" as I felt my growth was curtailed by corporate rules and requirements and I was not in complete control of my destiny. I also happened to stumble upon an idea that I spent more time thinking upon that serving the needs of my employer. That was when I felt it was a good time to move on and "Startup"

CE: What did you learn from your worst boss ever? How did it help you as a "Boss" at Tagalys?
Antony: I never had a any boss who was worst than another. I had a difference in perspective with many colleagues I reported, but nobody was "Worst". These differences allowed me to introspect and think more about if I would treat situations differently and it helped me learn more about my own leadership skills.

CE: How do you find people to bring into your organization that truly care about the organization the way you do?
Antony: References. I gather resumes from friends in the network and keep them aside to connect with potential candidates in the future. Everyone is a bet you take on, sometimes you are right and sometimes you are wrong.
The Co-Founders - Palaniappan Chellappan (Left) and Antony Kattukaran (Right)

CE:  What three pieces of advice would you give to college students who want to become entrepreneurs?
Antony: Every time something is broken or you have an bad experience, think of it is as opportunity. Evaluate opportunity with your interests and if they match go for it. Listen to all the advice you get, but only take what you think is in the best interest of your company.

CE:  What would you say are the top three skills needed to be a successful entrepreneur?
Antony: 
1. Persistence
2. Passion
3. Delegation

CE: What have been some of your failures, and what have you learned from them?
Antony: Failure is when you repeat the same mistake more than once. Mistakes are part of the journey and you are bound to make them. I wish in retrospect I made mistakes faster, but every mistake I made helped me move one step closer to where I am today. If I made no mistakes, I would have been stuck in my first idea. Making no mistake is a big mistake.
A click at work.

CE:  For how long according to you should one stick with an idea before giving up?
Antony: I don't think there is any stipulated time frame before giving up an idea. Keep an eye on your cash-flow. Thats a good gauge on when you should move to something else.

CE:  Thank you for your time. Any message for our readers?
Antony: Being an entrepreneur has nothing to do with which college, what course or how much marks you got, so don't think there is a requirements list for "starting up".
But, I would always recommend working on an organization before starting on your own for two reasons:
1. You get a basic understanding of what you should or should not be doing
2. Save some money and boot strap.
When you start your business with your own money, you get a very different perspective of business, as thats when there is pain when you make a mistake - you burn cash. Cash is king.
Note: Only logged-in members of CrazyEngineers can add replies.
Recent updates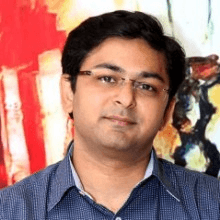 We understood the client's need of going mobile friendly and making solutions that will help save time and money. That is how our direction of being known as one of India's best enterprise mobility solution provider became an aim.

Abhijit Junagade

Winjit Technologies​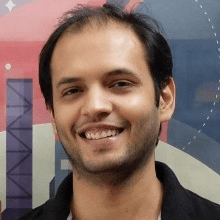 In 10 years, when I go to a hackathon and ask, "Who here has used Postman?" - I want every hand in the room to go up.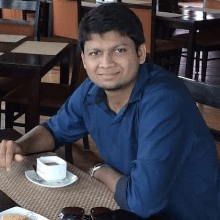 An entrepreneur's life is full of decision points. He shouldn't be afraid of taking wrong decisions.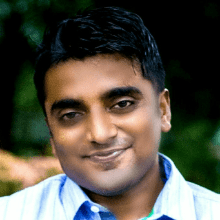 Competencies can be build and nurtured. But right ambition, right motivation and cultural fit is very imp. I will suggest all entrepreneurs in early years to codify it.

Abhishek Ballabh

ExtraaEdge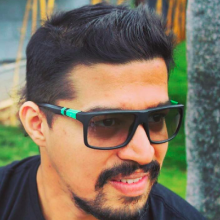 People management, analytical and not emotional driven business decisions is the key.

Abhishek Daga

Thrillophilia