Home

>

Apps

>
Ketto Co-Founder On Building A Powerful CrowdFunding Platform For India's Changemakers
CrazyEngineers exclusive interview with Zaheer Adenwala of Ketto as a part of Founders Circuit initiative

CrazyEngineers Staff · 20 Aug 2015
Founders Circuit Team
"" Get used to hearing "NO" - Persistence is another must have. It's a volumes game, the only way you'll get yes's is by hearing and overcoming a lot of no's.""
- Zaheer Adenwala, Ketto
Ketto is a one-of-its-kind crowdfunding platform designed to be used for social causes be it education for children, women's empowerment, health or animal welfare. Founded by Varun Sheth (CEO), Actor Kunal Kapoor and Zaheer Adenwala (CTO) in 2012, Ketto.org has steadily risen to popularity over the last couple of years by garnering support from thousands of Indians. They have raised over 5 Crores for various campaigns from over 15,000 backers.

The Mumbai boy Zaheer, holds a degree in B.S in Mechanical Engineering and Mechanics from Drexel University. We got Zaheer to feature in an exclusive interview with us to talk about their venture, how they've helped people from all strata of society, the challenges they've faced and how the startup has grown by leaps and bounds. Read on!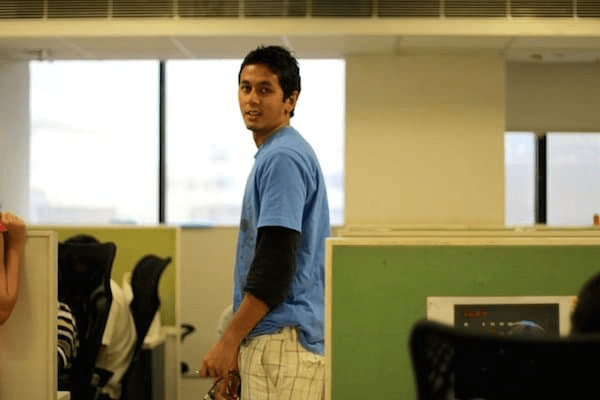 Zaheer Adenwala, Co-Founder & CTO - Ketto.org 
CE: Tell us about your growing up years.

Zaheer: I belong to a family of 4 (mom, dad, younger sister) from Bombay. My father, Zoeb Adenwala, is M.Tech from IIT Kharagpur and honestly the hero of my life. He has served as Chief Information Officer for Pidilite Industries and most recently Essel Propack, before taking the plunge into entrepreneurship himself around 1 year back. He heads Mentwiser, a tech consultancy firm currently.

My mom, Yasmin Adenwala, my pillar of strength, has been working in Reserve Bank of India for the past 32 years and is due retirement in 2016. My sister, Shakera Adenwala, having worked for Deloitte for 3 years is currently pursuing her MBA from Goizueta Business School, Emory University. And in December 2014, Nazneen Yusuf (now Adenwala) was added to our clan, growing our family to 5 members ?. Nazneen has completed her masters from Imperial College of London and is currently a hot-shot consultant at Ernst & Young working as a strategy consultant in the Healthcare space.

I have done my schooling junior from Jamnabai Narsee School and Mithibai College respectively. Since childhood, I've been interested in sports and have represented my school and college in Football and Cricket at the state-level. I had always been attracted to computers (by virtue of my father and access to data freely) I absolutely did not want to get into the technical side during my growing up years. It was just assumed that I'd be following my father's footsteps and that's something that resisted me to get into coding (though that totally changed by the time I was 16).

Another interest of mine has been automobiles (due to which I completed an under-grad in Mechanical Engineering) and till date I closely follow the industry. Academically, I have been inclined towards science and till date in my free-time (which is very little) I love reading and exploring everything Physics.

Technology has been a passion since the first time my dad got us a our first computer (Intel 286) in 1996 (though initially just for gaming), but the machine itself was intriguing and there was always an inquisitiveness around how it works. Maybe it's that seed that culminated in me taking interest in coding and writing simple bits (purely out of passion and personal use).

Today outside of work, I'm a wannabe marathoner (have completed 4 half marathons over the last 2 years), a cross-fit aficionado and a weekend (saturday night) socialite.

CE: Tell us about your work experience at Directi, Affinity and Media.net.

Zaheer: My passion for technology (especially internet based technologies) was something that drove me back to India and take up a Product Management role at Affinity. I had already written small pieces of code and written some scripts for apps and websites by then (never professionally).

I was on holiday in India post graduation and in a chance discussion with a friend (later to assume COO, Affinity) I learnt about how they were just building a new team to start operations in India and there were positions open in the Product Management team. With already a fair knowledge in internet technologies, I was really keen to grasp the business behind the operations and took up the opportunity. Affinity was my first gig in a corporate environment and was a great learning curve to begin with. Having a good understanding of tech coupled with business acumen, I excelled during my 2 years there, which afforded me the gig at Media.net (Directi Group).

Media.net was 20x the size in terms of team, business, and revenue. I was given the opportunity to lead a Products team which over the course of my tenure, churned out great client-facing and in-house products greatly affecting the revenue (top-line) as well as employee productivity/efficiency respectively. While Affinity helped me pick up business logic and basic customer requirements, Directi gave me exposure to putting those skill-sets to a ready consumer-base base and gave me a thorough shake up on scale. I also had the opportunity to work with newer (more cutting edge) technologies and understand their role in optimising products that we had built before. Having a ready market for testing (Directi serves about 1 billion impressions a month) the time-lines required for product roll-outs and re-versioning had reduced drastically and this dynamic environment proved to be really exciting (due to the fact that it was challenging).

My learnings at Directi was what gave me the confidence to say yes to Varun Sheth (Co-Founder and CEO, Ketto) when we initially discussed (mid-2013) the idea of using technology to reduce the cost of fundraising for non-profits in India.

CE: Tell us the behind the scenes story of how Ketto came into existence. What was the motivation?

Zaheer: Ketto has culminated from two independently run efforts. On one hand, Varun had come up with this idea where in we could help NGO's fundraise for a far cheaper cost (thereby facilitating more disbursement to the actual cause: offline methods cost around 40-45% where as on Ketto it's only 10%) and we were in discussions; and on the other hand Kunal already an ambassador to a few non-profits was trying to find a solution to reduce the costs of raising money. Through a common contact, Varun and Kunal were introduced and that kickstarted the Ketto association in September 2012 and I joined the team in Mid-2013; 3 of us comprise of the founding team.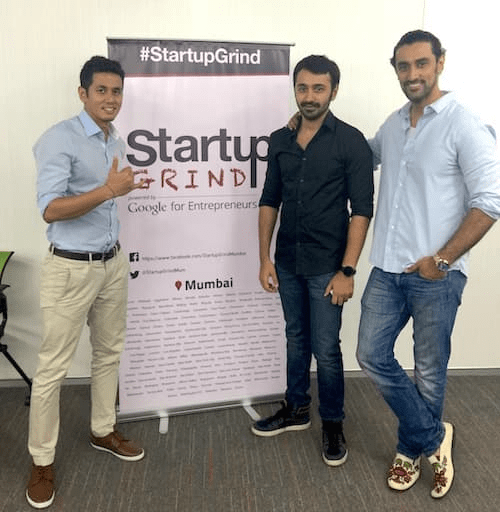 Zaheer Adenwala, Varun Sheth and Kunal Kapoor (L to R) 
The greatest motivation for Ketto was to use technology to reduce the cost & facilitate (read: make easy) the process of raising as well as giving money. Bringing it online also adds transparency to the process, as this was something the industry desperately needed.
CE: What kind of discussion or research happen? What measures did you take to determine if this model was workable?
Zaheer: Well, this idea actually cultivated from each of our experiences in the donation space and we all saw the need to have a platform of this nature. So technically, the research was actually done before and the learnings were executed into the product. The initial idea was simple - use of technology to enable, facilitate, make transparent and most importantly make giving a fun process.
There is a serious sentiment associated with giving, we wanted to change that perception. We wanted to make giving fun, cool and since it's mobilising a huge crowd, smaller ticket sizes (when given by 100's-1000's) still aggregate to a very big amount.
Finally, since Kunal Kapoor is a founding member, we do use his connections in Bollywood to time and again fundraise on our platform.
So we actually tied up with some Non-profits to begin with and started fundraiser pages for them. We handheld them through the process, with a constant eye on learning what their needs are, we successfully completed their fundraisers and used them as case studies and got really positive responses from all other NGO's. Additionally, we also decided to provide them additional tools to make the process simpler and more efficient. It's basically a win-win; non-profits love to work with Ketto (even though we've started work on a bunch of other models that involve involve individuals and corporates as well).
CE: How does the Ketto system work? Who can start raising funds through Ketto?

Zaheer: Today, Ketto is a marketplace where anyone who needs money can start a fundraiser/campaign and anyone who wishes to give money can do so to their favourite causes/ individuals/ corporates / non-profits / celebs. Our vision for Ketto is to make it a one-stop platform for anyone who's in need or anyone who is willing to help someone in by making monetary contributions. Bear in mind not everything HAS to be social, we have also opened up to people looking to raise funds to make a movie (or a short film), music albums, technology products, mobile applications, and other entrepreneurial projects.
We have developed "Crowdfunding Best Practices" which we share with all our campaign starters, and ~75% of people who follow all the steps successfully raise their goal. People underestimate how much help their own networks can provide ?
So in essence, every individual in the world can raise funds through Ketto. Additionally, non-profit organisations play a big part also in entities who need to raise money.
Example of campaign variation on Ketto:
I. A girl broke her iPhone screen and fundraised to fix it.
II. A tea stall owner from Kerela raised money to travel to the US.
III. A father raised money for his 2 year old son diagnosed with cancer.
IV. An ngo raised money for sending a girls football team from Jharkhand to the US for a tournament.
V. We had a celebrity football match to raise money for an Animal Shelter.
CE: How difficult was it to take your idea off the ground in the initial days? What challenges on technical & management front did you face?
Zaheer: Well we had our teething issues right from the beginning, but having known each other for over 10 years before partnering, me and Varun share a certain level of camaraderie and most importantly, the visions aligned; which made the process smoother.
The biggest challenge we faced initially was awareness. When we took this off the ground the biggest issues were faced in being able to educate an NGO that a concept of this nature had value for them. It was at first very difficult to convince them of their upside in this process.
Another problem we faced was being able to reach out to the audiences (with zero marketing and advertising budgets) we had to use social media 24 hours a day to able to reach out to audiences to successfully fundraise. We then also managed to get NGO's to start communicating with their existing donor bases and informing them of the same.
The biggest technical challenge had been acquiring payment gateways as most companies were skeptical about this nature of business having never encountered a request of this kind before.
To be honest, the sugar period ends now. The biggest challenge in tech and business is the next two years. Now that we have raised the funding required, to be able to create a world class product that can better service our campaigners and our contributors. To create a PR and marketing team capable of helping us reach our complete audience and educate of the benefits of crowdfunding. Management issues with lean team are minimal. We're lucky to have a great core team who are truly amazing at what they do (each person currently handles multiple tasks). As we plan to grow to 30 employees by the end of the year, I'm looking forward to the challenges managing a team of that size will bring along.
CE: What are your roles and responsibilities as a CTO in company? Which part of your job do you enjoy the most and find the most tiring ?
Zaheer: Being CTO my primary is and will always be using and developing technology; to keep tech ahead so that business can play catch up.
- I am constantly aspiring to update our product and minimise human interaction (resources) so that the team can always be lean.
- Review short and long-term tech strategies to help direct strategic tech directions.
- Architecture Scalability: This plays an extremely important role as the dynamic of change, change really fast.
- Assess new and emerging technologies to determine application to businessneeds.
- Going through analytic data daily (heatmaps, scroll maps, user behaviour etc) leading to product evolution and innovation.
- India is undergoing a mobile revolution. We've skipped the entire PC internet wave. Mobile is something we are pursuing very actively and seriously as we are already get 40% of our traffic from mobile. Working on user experience for the mobile is an exciting element.
- Driving the overall business vision and strategy.
- Hiring the senior management team.
- Finally, being a 10 member team means having my hands in everything 25% of my time (haven't had a 9-hour working day in about 3 years now) is spent doing sales, support and quality management. I actively seek corporate and partner leads that is then passed on to the account manager. Once we're through with the next round of hire's this involvement will further reduce.
I am really passionate about the product and love spending time analysing GB's of data to better understand user behaviour and make informed decisions on how to improve it at each level.
Big data is something I see my self getting involved more and more as time goes on.
The most tiring part currently is tech support. We get scores of queries on a daily basis and I strongly believe in responding at the earliest. Due to lack of a dedicated team, I take up most of the queries myself. However, there's good learning in this as it gives me good insight on what are the paint points for customers and clients which helps us improve the product.
CE: How do you go about getting existing causes online via Ketto? How do you reach out to them? 
Zaheer: Ketto Sales functions in multiple ways. In the NGO front, we have a team that reaches out to all non-profits educating the concept of fundraising and onboarding them. We actively partner with entities working on short term projects (as crowdfunded projects with lower goal requirements work better) and anything that is currently in the news is something that can be leveraged to a great extent. Since the last 2 months we have experienced equal number of proactive and reactive NGO signups. This in itself is a great testimony of the hard-work we've put in and the brand that Ketto has built over the past 3 years. Our goal is to keep increasing the number number of proactive sign ups so that our team can spend more time servicing (account management) the existing accounts and hand hold interested clients through their crowdfunding journey.
Individual entities like you and I are 100% proactive on the platform. Ketto has been spread through SEO, content syndication, social platforms, but mostly through word of mouth. We are in the process of setting up a marketing team now which will help us increase these numbers exponentially.
Finally for corporates, its a slow and steady game. We have a few models that we are working on which are in execution phase. Will shed more light on this once we create a few success stories.
CE: How big is Ketto team at the moment? Where do you operate from? How do you go about hiring? 
Zaheer: Ketto currently has 11 full time employees. We have our offices in (please find here ketto.org/contact-us.php). Well hiring is a mixed-bag. For tech we're working with a top recruiter who's helped build teams at housing.com and localbanya.com. For business, LinkedIn has proven to be very useful. Other than that, since we have been in the industry for over 5 years, personal contacts have proven to be useful.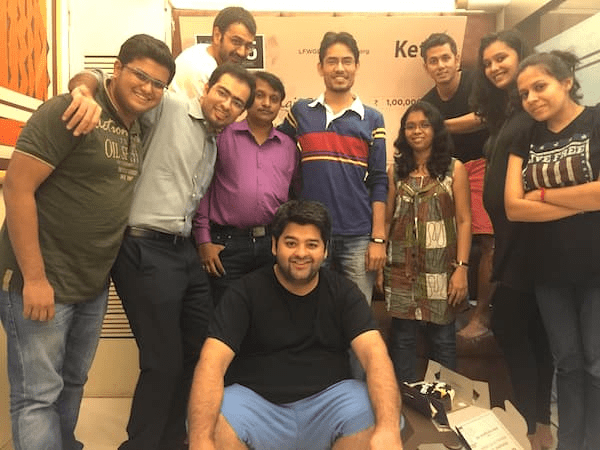 The Ketto Team 
CE: Which features of the Ketto platform are you the most proud of?

Zaheer: I take pride in simplicity of the platform. We have received a lot of positive feedback on how it's simple, easy to use and focussed on the campaign owner driving most conversions. Our "Micro-site" offering, a white-label setup for our partners, has been a great success and one of my favourite features. Apart from that we also give campaign owner very friendly url's that ease sharing their pages within their network.

We are currently working on a lot of feature additions, do check back in 3-4 months ?

CE: Could you share a memorable experience of a crowdfunding campaign on Ketto?

Zaheer: My absolute favourite has to be a fundraiser we had worked on with a foundation called Olympic Gold Quest for 4 athletes (1 discuss thrower, 2 shooters, and 1 walker) to fund their training and equipment costs. They represented India at the Commonwealth and Asian Games in 2014. 
We got an overwhelming response for the same, where in we raised over Rs 20 lakhs for them, and even got Mr. Amitabh Bachchan to donate. Of them; 1 won the silver medal and 1 won a bronze medal. We at Ketto take pride in playing a small part in that outcome. We've had several other memorable campaigns since then: Helping a girls team to play a tournament in the US, Jetting a tea stall owner from Kerala to the US, raising funds for Nepal; but this one certainly stands out.
CE: How do you go about juggling multiple roles at the same time? How do you strike the work-life balance?
Zaheer: Well it's really good fun. I'm really passionate about what I do and to be honest the long hours don't really feel that long. Being able to see something grow in front of your eyes and have that sense of belonging about it is truly a marvellous feeling. Also, we have an awesome environment at work. It's a bunch of young motivated people trying to making a difference while at the same time looking to have fun. I don't want to say I've found my calling, but *fingers crossed*.
I strongly believe in early to bed and early to rise. I'm out by 11pm every night and am up at 7. I work-out for an hour in the mornings (as mentioned earlier am a wannabe marathoner) before jogging to work (well not literally). One good thing we did was to keep office really close to home, else in a city like Mumbai the best workout people are having is driving cars. I like watching TV shows and movies at night before I sleep, but only after I've spent around 45min - hour (including dinner) with my folks. Of course I make up for my anti-social skills on Saturday nights; where mostly I'm out with friends for a social night out. Helps keep the sanity in place ?
CE: If there is one question you wish we'd have asked, what would it be? And what would be your answer to it?
Zaheer: Who's my idol? Answer: Steve jobs
What's my favourite startup ? Answer: Uber (for the product that they've built, simply beautiful. It's actually a service provider that leverages product to enable the ease of using their service. A true example of great UI and UX). Another great product is Air BnB.
CE: How would you describe your journey as a startup owner so far? How does being an entrepreneur change you?
Zaheer: Well to begin with it's not an easy plunge to take, however it feels good that our hypothesis and hard work has gotten some sort of validation (closing of this round of funding). However, its a baby step and we are more focussed than ever to grow our achieve our long term goals. It was difficult to convince my parents and my in-laws (my marriage had been planned for 2014 while I was making the transition), but they were very supportive throughout the journey.
I think the greatest difficulty and also the best part of entrepreneurship has been the fact that we HAD to do everything ourselves.
Every time we hit a road-block, I did not have somebody to help sort it out (in a job, there's always a senior to help out). So in essence it really helps hone troubleshooting and research capabilities. Also it gives a very holistic view of the entire business. Having started something, doesn't afford the luxury of managing only your job function. I have had to write content, manage operations, provide support, make sales pitches, and run marketing campaigns in addition to taking care of everything tech.
I think being an entrepreneur has certainly brought about a lot of changes. The biggest change has been learning how to learn. The greatest value has to be able to listen more and talk less. There is certainly more confidence, however it's like a drug. The motivation and drive just increase everyday (and so are the work hours). The opportunity to build something and see it grow is truly an overwhelming experience. However, being able to understand at the same time that the real journey lies ahead and keeping the goal is sight is very important.
Another good learning is how to juggle work, family and social life. I'd be lying if I said the latter 2 (family and social) did not take a hit, but it's getting more and more balanced with every passing day. All in all entrepreneurship is more a journey and there are multiple experiences (good and bad) along the way.
CE: Any message for your readers?

Zaheer: Just one. Entrepreneurship is a great journey and an amazing learning experience.
Key points that help in the process:
Conviction - Belief is a very important quality. If you're not convinced about your start-up/idea; how will you convince any one else.
Get used to hearing "NO" - Persistence is another must have. It's a volumes game, the only way you'll get yes's is by hearing and overcoming a lot of no's.
Learning - Everyone fails and you WILL fail multiple times. The idea is not just getting back on the horse, but learning the mistakes and bettering yourself every time you're back up.
Finally; Passion is the best driver. If making money is your real passion, so be it. Passion gets the best out of you.