Complete Description
Trick to Get Additional 20% Off with existing Bluehost coupon:
Using the coupon above, you'll get a minimum of 60% off. However, if you are a little patient and want to experiment a bit, you can get an additional 20% off using the same Bluehost coupon. It works 99% of the times, but some extra work is required. 
Follow these steps:-
Click on 'Activate Now' button to activate the deal [ Important Step ]
On Bluehost home page, click on 'Get Started Now' button
Select the plan of your choice. We recommend opting for  'Basic' plan.
On the 'Sign up Now' page, either select your domain or wait for 5 seconds to either have a pop-up or a link appear at the bottom that says "Choose domain later". Don't worry, because the domain is included in the price.
Important Step: You are on 'Create Your Account' page. But don't jump into filling up the sign-up form. 

Wait for about 5-8 seconds,
Now, enter something in any of the fields. 
Move your cursor sideways, outside of the browser window. You can even try opening a new tab.
You should get a 'Lucky Popup'. This will add another 20% off to the listed price!
The reason why this trick works even with existing Bluehost coupons is that we are actually trying to imitate a behavior of an undecided customer. 
Bluehost tries to retain a customer who is about to quit by offering an extra 20% discount, on already discounted price! If the trick didn't work in first go; repeat steps 1-5 above. 
We were able to get the special Bluehost discount coupon pop-up in all 5 out of 5 tries that we did at various times on different days. In fact, the 'Lucky Popup' was actually confirmed to us by the Bluehost's tech-support. 
Overview of available Bluehost discounts
| Bluehost hosting type | Plan | Discount |
| --- | --- | --- |
| Shared Hosting | Basic | 66% + 20% |
| Shared Hosting | Plus | 64% |
| Shared Hosting | Choice Plus | 60.3% |
| Cloud Hosting | Starter / Performance / Business Pro | 30% - 40% |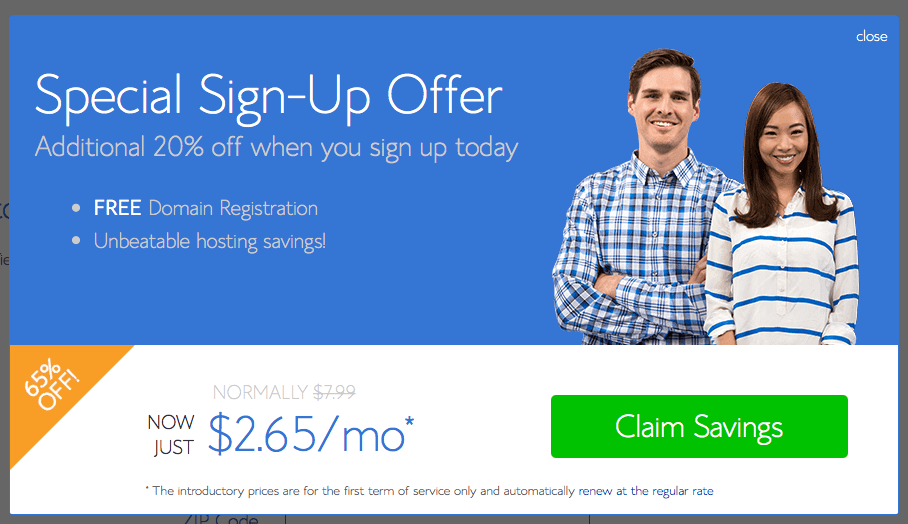 Introduction To This Guide:
This microsite or guide is dedicated to helping new bloggers, webpreneurs and web administrators address the most common challenges faced. These challenges include, but not limited to –
Choosing the right web hosting
Saving costs on web hosting plans
Selecting the right kind of hosting

Shared Hosting (Windows / Linux)
Cloud Hosting
VPS or Dedicated Server

Selecting the right CMS: WordPress Vs. Drupal Vs. Joomla
Ensuring optimal SEO aka Search Engine Optimisation
Reason Bluehost offers discount coupon codes
Web hosting is an interesting business. Almost every established hosting company offers attractive coupon codes and exclusive deals. You might wonder how can Bluehost offer over 75% discount on their listed price, because it doesn't even make sense.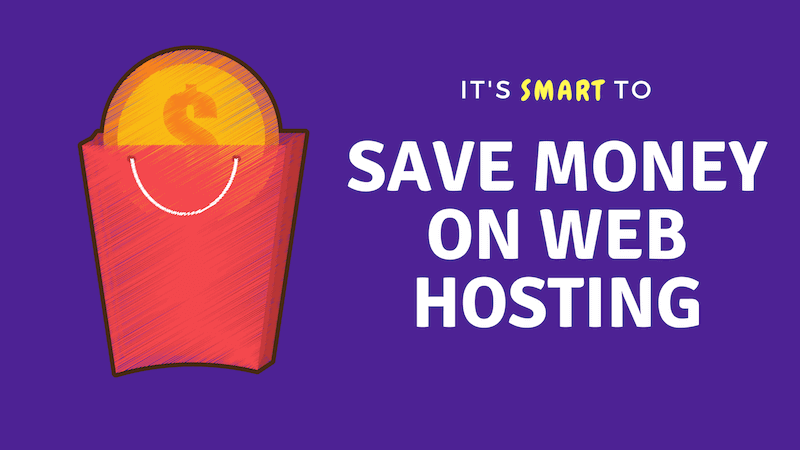 TL;DR, because hosting prices have gone down drastically in the last decade because of reduced hardware prices and growing competition. For web hosts to stay competitive in volatile markets, they must attract new customers – and offering discounts through coupon codes is a smart way to do that.
Coupons address two most important pain-points:
It saves a lot of money to their customers
Companies can still make profits in the longer run, without charging more to the clients.
Once a new customer is on-boarded, the web hosting company does everything it can to keep them happy. Because the longer the customer remains with them, the more money they can make.
It's a win-win situation for both the company and the client. The client pays very less and the company can make profits. 
How does Bluehost discount coupon work?
The discount coupon is automatically applied to your order when you checkout. Bluehost will strike-through the regular hosting charges and show you the highly discounted price when you activate the deal. 
Economics Behind Discount Coupons 
Virtualization has helped web hosting companies share the same hardware with multiple clients. A shared web hosting services provider would first take a highly powerful dedicated server or pair it with multiple such servers and then create a virtualization layer over it. 
This layer allows creating multiple hosting accounts for clients that share the same resources. Now, it's a fact that not every website that is sharing the resources with others will get huge traffic. This means multiple websites with low traffic can co-exist on the same virtual layer.
If any of the websites get a traffic burst, it will simply 'invade' the resources from its neighboring website that isn't getting much traffic. The virtualization software so sophisticated that it can take care of traffic spikes without anyone noticing. 
Money-wise, this allows web hosting companies to have a large number of websites running on a single big machine; and thus the overall cost encountered by the web hosting company per website is very low. That's the reason why most of them can offer unbelievable discounts. 
Choosing The Right Web Host: Bluehost Evaluated On Important Factors
Bluehost is not a new entrant in the web hosting industry. In fact, the company was founded back in 1996. The company is now owned by the Endurance International Group aka EIG, one of the biggest names in the web hosting industry. 
They own a 50,000 sq. ft facility in Utah (United States) and employ over 700 professionals. When you host your website with them, you join a big family – of over 2 million websites. 
However, we are not going to make our choice on the basis of how big or small the hosting company is. We need to check how well they rank on the most important factors of Web Hosting. 
Ease of Use: 
Web hosting itself could be very overwhelming, if not daunting to new users. It's essential that web hosting service providers simplify the onboarding process. 
In our tests and review of multiple hosting service providers, Bluehost was one of the top 5 contenders that have simplified the account creation process to a simplest possible. 
They've made it easy to create an account and launch your website in flat 15 minutes. If you wish to do that, we've a ready-made guide for you to follow.
Link to Create Website Tutorial
Our Rating: 4/5 [Excellent]
Technical Support: 
A lot of new customers often tend to ignore this important factor only to repent their decision later. Highly qualified technical support is essential to any new website; even if you are an experienced server administrator. 
This is because you will need some on-site support supervisor at times who can take control of your server and perform some mission-critical tasks – like upgrading hardware or updating operating system software or installing security patches. 
We found out that Bluehost tech-support team is highly qualified and they have deep knowledge of server administration. We however had to wait for several minutes before we could get through the technician.
Our Rating: 3.4/5 [Very Good]
High Quality Server Hardware:
You cannot go wrong with the quality of the hardware infrastructure the web host is offering. It determines whether your website will run smoother and faster – which is an important SEO factor that Google's ranking algorithms consider. 
For Bluehost, the hardware offered for shared hosting does not list 'SSD' aka Solid State Drives. However, they do offer unmetered bandwidth and 100 MB of space for email account. 
Our Rating: 3/5 [Good, Needs Improvement]
WordPress Auto-Installation: 
It's quite likely that if you are starting a new website, you should make use of the WordPress CMS. It's a highly popular web content management system that makes almost every aspect of managing your content (text, photos, videos etc.) very easy. 
Bluehost offers 1-click WordPress install; which means you can have all the installation and configuration automated for you. We like this a lot because this is the toughest part of launching your website. 
Our Rating: 4/5 [Excellent]
About Bluehost's Free Domain and SSL:
You'll get a free domain and a free SSL certificate when you create a new account with Bluehost. Note that your choice of the gTLD will be limited to the most popular ones like .com, .net, .org. 
If you wish to have a fancy domain name like .guru, .pro, .xyz, .tech; you will have to register your domain with some other domain registrar like Godaddy.com or Name.com
Choosing the right Web Hosting Plan
The next critical factor to understand is how to choose the right web hosting plan. Each plan is customized for different type of website. Let's take a look at the types of web hosting you might want to consider. 
Shared Web Hosting:
Perhaps the most popular plan among the new webmasters because of its lower costs. Shared web hosting, as we mentioned earlier, is simply a type of hosting where the server resources are 'shared' by multiple websites. 
It's not a bad thing – provided you are with the right host. Because it gives you a testing ground for your venture, blog or website – and you can always upgrade. 
In addition, small traffic spikes are all taken care of by shared hosting without any issues. 
VPS Web Hosting and Dedicated Servers:
VPS: 
Virtual Private Servers are is an enhanced type of shared web hosting where the web host actually 'dedicates' the resources to your account. For example, the web host may offer VPS plan with 20 GB SSD storage, 1TB of Bandwidth and say 1.5GB of RAM. 
This means, all these resources will be available to your website at any point of time and exceeding them is not allowed. 
Dedicated Servers: 
Dedicated servers, as the name suggests are server(s) dedicated to your hosting account. An entire physical server is allotted to your account and you are free to use all its resources for your needs. 
One big advantage of dedicated servers is that you are in total control of your server, and decide which operating system to install and what kind of hardware you want for your server. 
Make sure that you check for the discount coupon codes to get attractive deals on all hosting types. 
Which hosting plan should I choose?
This is where we need to be extra careful. A general advise is that if you are just starting out, opt for shared hosting plan that costs the lowest. Often, these plans will be highly discounted – so make sure that you search for appropriate coupon code before you make the purchase.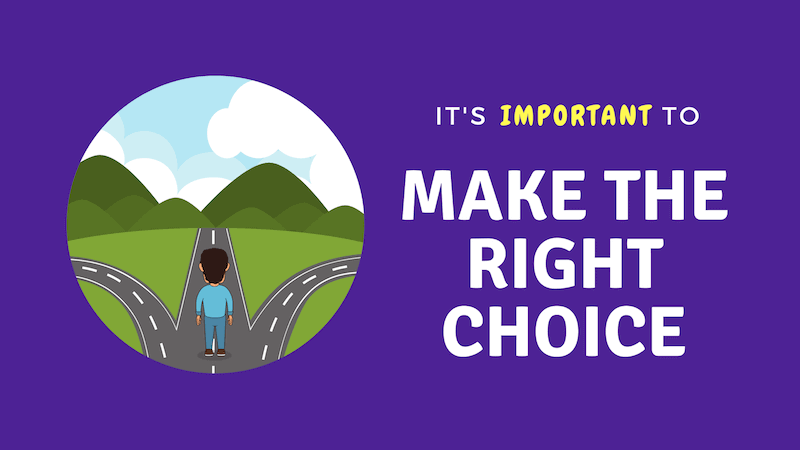 We've done the research in order to save time for you, and have documented our findings below: 
Bluehost Plans Review and Comparison
Bluehost offers three choices under its shared or WordPress hosting plans:
Basic Plan: 
Can host only one website, gets you 50 GB of data, 1 free domain, 5 parked domains and 25 subdomains along with 5 email accounts.
Plus Plan: 
All the limitations of the 'Basic Plan' are removed in the 'Plus' plan. It costs a bit higher than basic, though.
Choice Plus: 
Bluehost officially recommends this plan and also offers very good discount on its regular price of $14.99. You can get it for a monthly cost of $5.45.
Think about your needs. Are you going to host multiple websites? If yes, we recommend opting for the 'plus' plan; otherwise start with the 'basic' plan. 
If you are undecided, the 'Basic Plan' should be your choice, because Bluehost does allow you to switch to a higher plan later. 
Once you press the Activate Deal button, the lowest price offer will be automatically activated for your account.
Bluehost and SEO – Case Study and Observations
SEO aka Search Engine Optimization is a collection of tools and techniques that are used to boost your website's rank in search results for specific keywords.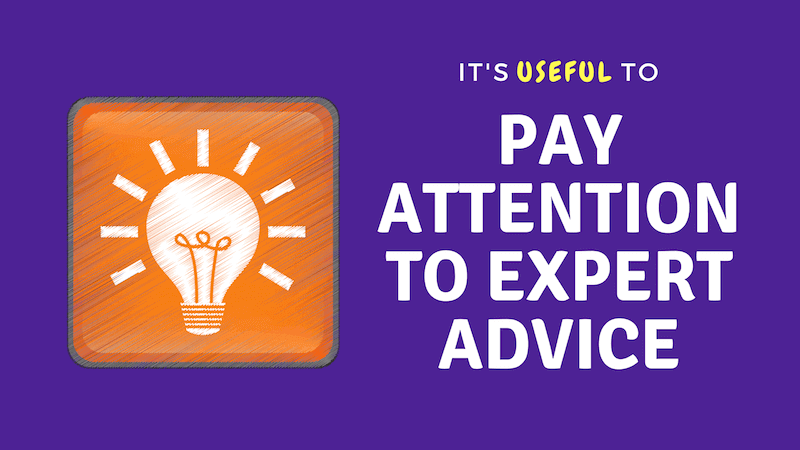 Google makes use of about 200 different signals to determine the rank of your website when the user searches for specific keywords. Just to give you an idea, you might have found this page by searching for following keywords:
Bluehost discount code
Bluehost discount coupon
Bluehost coupon 
Bluehost maximum discount 
Because you found this page on the front page; Google must have thought that this microsite provides lot of useful and genuine content about what the users are looking for. It did so because of SEO. 
A high quality web host is critical for SEO. Let's take a look at the most important points to consider from web hosting perspective. 
SEO Factor #1: Page Load Timings
No one likes slow loading pages; and so does Google. In fact, Google says that faster loading websites will be given more preferences in search results over slower websites. 
This means that your web server must be able to respond to the incoming GET and POST requests really fast. That's where the quality of servers offered by hosting company matters. 
In our tests of running WordPress server, the average ping time was as follows –
Server Location: United States (Utah)
Data accumulated using a set of 10 GET Requests
Note: Lower response times are better
| Ping Location | Server Response Time in Milliseconds |
| --- | --- |
| India | 253ms |
| Singapore | 191ms |
| London | 130ms |
| California | 60ms |
In our opinion, those are quite good ping times for shared servers running WordPress. They indicate that servers actually responded very quickly to the incoming requests. 
Our Rating: 4/5 [Excellent]
SEO Factor #2: SSL (https://)
Google is quite serious about encrypting communication between client and server. Google Chrome even prevents users from visiting sites that are served over regular http:// by displaying a warning message.
Bluehost's plans include a free SSL certificate. It's auto-configured for your website so you do not have to go through the installation process yourselves. 
Our Rating: 4.5 [Excellent]
SEO Factor #3: Server Farm Location
It's not a direct contributor to the SEO; but it highly influences the page load times. Bluehost has servers located in the United States. Which means if you have your main audience located in US, you don't have to worry.
For those websites that have their primary audience from Europe or Asia will have to make use of Content Delivery Network aka CDN. 
Our Rating: 3.5/5 [Needs Improvement]
Bluehost WordPress Hosting Review
Bluehost WordPress hosting is a specialized hosting type that is optimised for WordPress software. It includes some of the customisations required to run WordPress smoothly. Here's an overview:
Secured WordPress Installation: This is done automatically for you. The best practises and guidelines for hardening WordPress are followed.
Automatic WordPress Updates and Upgrades: Bluehost tech team will automate the installation of critical WordPress version updates and major upgrades. This ensures that clients have latest WordPress codebase running at any point of time.
WP-CLI:  The WordPress Command Line Interface is meant for developers. It allows developers to perform several server-side tasks without needing the WordPress Admin Panel.
Free WordPress Caching: Caching allows most of the incoming requests to be served directly from the cache, avoiding re-execution of PHP script. This is a well-established way of improving site's loading speed. Site loading speed is an essential SEO factor.
Unmetered MySQL Database: Database queries consume lot of CPU power, which is costly. Lot of web hosts will throttle the CPU to limit the CPU consumption by long-running SQL queries. Bluehost eliminates this bottleneck. However, it's essential that users do not
As you could see, Bluehost does a lot of things right. But they miss out on an important point. Use of SSDs in their smaller plans. In fact, we were suprised that they did not offer SSD option in any of the starter plans; and the only way to run site on Bluehost's SSDs was to upgrade to PRO. We hope they fix it in near future.
Bluehost WordPress Hosting Final Rating: 4.6 / 5
Bluehost Alternative: We've found A2 Hosting to be a worthy Bluehost competitor which excels where Bluehost lacks.
WordPress Staging Environment: Worth it?
Bluehost's Plus and Choice Plus plans offer 'Staging Environment'. A staging environment is an exact replica of your live server, but accessible only to you via a private URL.
Staging servers are extremely important because they help you test and experiment with new addons, plugins, themes and your own code without messing up with the live server.
For our own WordPress Apps development, we made use of the WordPress Staging servers a lot and it helped us avoid a lot of headache; because we could discover bugs right before pushing our code to the live server.
Think about it. If your website or blog relies on custom plugin development or tests various themes; you'll definitely need the stating environment. Otherwise, for most of the websites, you can easily do that offline. Be aware that if your local server specs don't match the live server; you could expect surprises.
Selecting between WordPress and Drupal
An important choice any new webmaster needs to make is whether to opt for WordPress or Drupal. Both WordPress and Drupal are well established Content Management Systems (CMS) with their own loyal fan base.
If your interaction with the CMS is going to be limited to using its admin panel; both WordPress and Drupal are quite good and intuitive. In our opinion, WordPress excels in some of the departments - like the choice of front-end themes with visual website builders and the choice of plugins.
Plus, there's huge community backing WordPress which makes it really easy to get help for any issue that you might face.
Overall we've found WordPress really easy to use with; and the greater choice of plugins allows the website to be tweaked for any specific use case.
Plus, hosting companies like Bluehost and several others offer optimised WordPress hosting. When you opt for it using our special discount coupon codes, you get a steal deal!