Complete Description
A2 Hosting Coupon Codes [Verified]
We discovered A2 Hosting accidentally while researching for the top web hosting companies that offer shared hosting and VPS hosting plans. Their offers look rock-solid, but yet; A2 isn't a name that pops-up in mind when we think about web hosting.
Perhaps, A2 isn't spending enough on advertising in the domain that's dominated by EIG (Endurance International Group). We'll talk about it in this review and why it matters.
Before we present our review of A2 Hosting and comment on various hosting options they offer, here's a quick overview of the available discount coupon codes and deals.
Verified Discount Coupon Codes for A2 Hosting
Users have a choice of several plans to choose from, to suit their specific needs. If you are undecided, we recommend going with the base plan and upgrade as your website needs grow.
Shared Hosting
| Hosting Plan | Discounted Price | Coupon Code |
| --- | --- | --- |
| LITE | $7.99/month $3.92/month | Claim NOW |
| SWIFT | $9.99/month $4.90/month | Claim NOW |
| TURBO | $18.99/month $9.31/month | Claim NOW |
VPS Hosting
| Hosting Plan | Discounted Price | Coupon Code |
| --- | --- | --- |
| Unmanaged VPS | $5.00/month | Claim NOW |
| Managed VPS | $49.99/month $32.99/month | 34VPS |
| Core VPS | $49.99/month $32.99/month | 34VPS |
Dedicated Servers
| Hosting Plan | Discounted Price | Coupon Code |
| --- | --- | --- |
| Semi Dedicated | $18.99/month $9.31/month | ZIP51 |
| Unmanaged Flex | $119.99/month $99.59/month | FASTSRVR |
| Managed Flex | $169.99/month $141.09/month | FASTSRVR |
| Core Flex | $169.99/month $141.09/month | FASTSRVR |
TBD
Important Note About A2 Hosting Discount Coupon Codes
An important aspect that is always missed by most new webmasters or bloggers is that the above-listed coupon codes apply to your first bill.
It is therefore very important that in order to secure maximum discount using these coupons, you should opt for themaximum billing cycle. A2 offers following billing cycles –
One Month: You will have to keep your account active by paying monthly billing. Not recommended because people will often forget billing and stand a chance to lose access to their account. Also, savings will be minimum in this term.
One Year (Popular Choice): Most webmasters will opt for this billing cycle because one year is sufficient to determine whether the web-venture will be successful. This term gets you a good discount.
24 / 36 Months (Highly Recommended): Opting for this plan not only shows your commitment to your blog or website; but also gives you maximum money saving. Plus, the monthly price is the lowest for this 36-month term. In addition, you are secured for the next 2 – 3 year and won't have to pay if the hosting prices go up, for whatever reasons.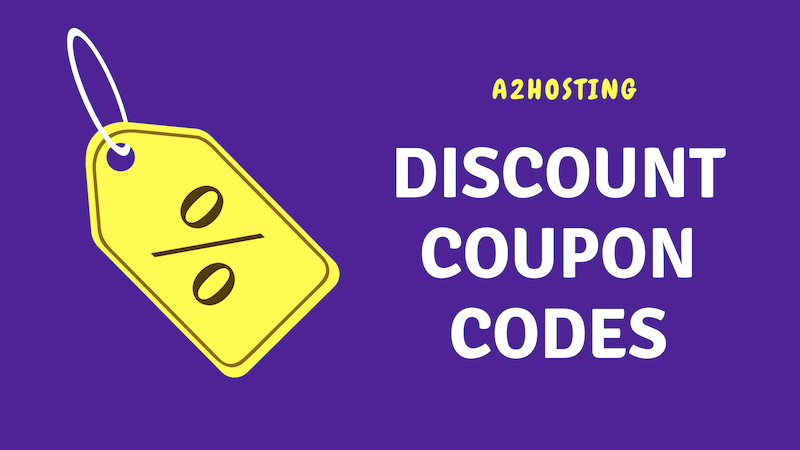 A quick review of A2 Hosting
We decided to pick up some of the most essential characteristics of any good web host. Through the following points, let's look at what A2 Hosting offers.
Time-taken for Account Set up:
Account setup is a very straightforward process and does not need any technical know-how. We chose Shared Hosting – Lite Plan for our testing purpose and got our account setup within 15 minutes flat.
However, keep in mind that A2's automated process will take a few hours before you can access your website via its own URL. In our experiment, it took us between 4 – 6 hours to actually have the access to thewebsite via its own domain.
Of course, part of the delay is caused by the DNS propagation time. It is expected and we don't have any complaints about it.
Our Rating:s 3.5 / 5
Infrastructure Offered Vs. Money Spent
It's important to understand what exactly our money gets us when we select any plan. A2's LITE plan offered 1 website, 5 databases, cPanel, free SSL and SSD; while the SWIFT plan removes the limit on anumber of websites and databases.
Keep in mind that all the shared hosting plans offer unlimited storage space, which means you will not have to worry about running out of storage space for your blogs image assets.
Our Rating: 4.5 / 5
SSD and Network Performance
Our simple methodology of testing any website's performance is simple. We create a single 'Page' on WordPress and then test its real-world loading speed.
Here are our findings: [ Server Location: Asia (Singapore) ]
| Ping Location | Average Server Response Time | Average Page Loading Time |
| --- | --- | --- |
| Pune, India | 233 ms | 2.9 seconds |
| Delhi, India | 344 ms | 2.6 seconds |
| Kolkata, India | 230 ms | 1.8 seconds |
Now, these tests don't give a clear idea of A2 Hosting's overall infrastructure; but we'd guess that with SSDs and some CDN delivery of static assets (js, css, images) and compressed HTML, response times can be improved further.
Our Rating: 4 / 5
Ability to Choose Server Location
One of the options that pleased us at the time of creating an account with A2 Hosting is that they let you choose your server's location. There are four data-center locations available –
USA (Michigan)
USA (Arizona)
Europe (Amsterdam)
Asia (Singapore)
Importance of server location
It's very important to have the physical location of your server as nearer as possible to the majority of your audience.
A server in close proximity to the audience ensures that the digital signals don't have to ferry around the Earth. This drastically speeds up website loading for your visitors – be it a typical, WordPress based content blog or a web application.
In the recent times, Google has begun paying more attention to the websites that load faster. Page loading speed has become an important SEO factor that cannot be ignored by any serious webmaster or website owner.
Free Domain with A2 Hosting Plans
Another interesting option that caught our attention during sign-up was this –
Register a new domain
Transfer your domain from another registrar
I will use my existing domain and update my nameservers
Use a subdomain from A2 Hosting
That's very thoughtful of A2 Hosting's technical / sales team. Many times, new website owners aren't sure of the domain name. A2 lets you choose an option and even allows you to temporarily host your website on a subdomain viz. http://[your-subdomain-name].a2hosted.com.
The choice of domain name for your blog or website is quite a crucial one. You must make it memorable, short and brandable. Often, coming up with a good domain name is difficult.
Even if you think of a good domain name, there are very low chances that the '.com' version of it is available. That's why there are more .gTLD choices available now than ever before. Do make use of them.
Thankfully A2 Hosting supports a large number of gTLDs that you can choose at the time of sign-up. However, do keep an eye on the pricing of the domain. The fancier option you choose, the more you'll have to pay.
Our Rating: 5 / 5
A2 Hosting Turbo Optimization – Is it worth it?

A2 offers a choice of adding Turbo boost to your server. We researched a bit about both Turbo Optimization and A2optimized to find out if it's worth investing some extra money into it.
Turns out that there are few tricks they implement to speed up your websites, like setting up APC/OPcache on your server. With this caching enabled, the server will store precompiled PHP code as bytecode in the cache.
Whenever there is an incoming request – the server will try to serve the request directly from the cache; thus saving a lot of precious time.
Another important upgrade that you get with Turbo is that A2 will host your website on a server with a lesser number of websites. This makes sure that your blog has more room to grow when it gets traffic.
There are plenty of free and paid plugins that help you speed up your website using caching techniques. However, configuring them properly may require some technical know-how. If you are able to spend some more money; we'd highly recommend going for the turbo.
Do let us know if you'd like us to do a real-world speed test to check whether Turbo boost actually speeds up any website by up to 20x. We'll need at least 20 votes to do that.
A2 Hosting Payment Options
Another thoughtful step by A2 which impressed us is the wide choice of payment options. While most of the popular web hosts stick to PayPal or Credit Card option only, A2 offers the following choices –
Credit/Debit Card (Visa, MC, AmEx, Disc, JCB, DC, UnionPay)
CCAvenue India (Credit/Debit/ATM Card, Net Banking/IMPS, Prepaid)
Paypal
Skrill
Check or Money Order
Bank Deposit or Wire Transfer
PayULatam (Credit/Debit, PSE, Boleto, Oxxo, PagoFacil, y Otros!) - For users from Latin America
Our Rating: 5 / 5
A2 Hosting definitely does a lot of things right that others don't. For example, we loved that all of their plans offer SSD; which are known to boost the read/write speeds, which has an overall impact on the website's performance.
Scope of Improvement
There are several things that we believe A2 Hosting needs to improve upon so that the new users have a smooth onboarding experience.
Too many options presented during the sign-up process could be really confusing to the new users. For example, if the user doesn't know the difference between Swift Web Hosting and Turbo Web Hosting, they won't know whether to choose that option.
Priority Support Option: User is tempted to think whether they're getting any support if they choose 'No' for this option. Also, it's not mentioned if $19.99 is a one-time fee for the duration of hosting or monthly. We believe it'd be less confusing if they mention it upfront.
Not many people know if they want a Spam firewall.
Again, the same goes with option of 'RailGun' and SSL certificate from LetsEncrypt or EssentialSSL.
Upselling is 'okay' as long as it's not confusing to the user.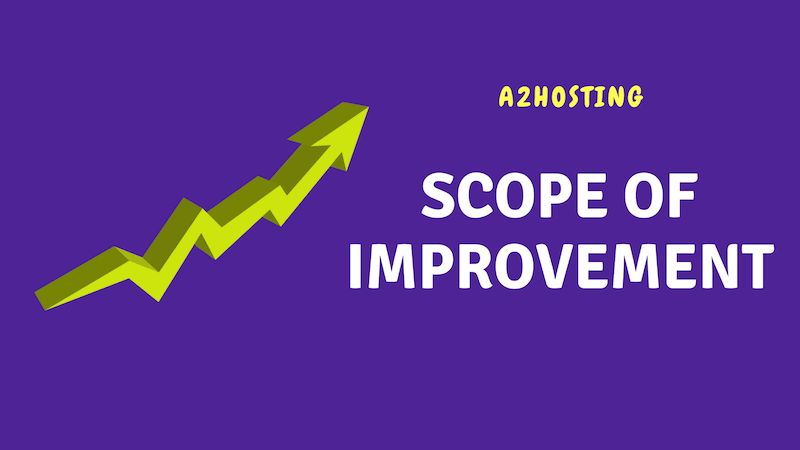 We believe we could create a guide for all the newbie users so that the sign-up process is less confusing to the users. Do contact us and let us know if you'd like to have a step-by-step guide that explains which options to choose and which to ignore; and their overall effect on the website.
A2 Hosting Managed WordPress: Just $11.99/mo
A2 Hosting has just reduced the pricing of their managed WordPress by about 65%, the new price is just $11.99/month. It's now super affordable!
Here's a quick glance at the features you will get with Managed WordPress -
1. Staging environment: Get a test-ready copy of your live server.
2. 20x Faster: Turbo servers for improved speeds
3. Free JetPack License: Quite a deal! 
4. Automated backups: So that you never lose any of your data


Final Thoughts:
A2 Hosting is a solid and robust hosting service that needs to make it easy for the new users to get started. The infrastructure is quite amazing for the pricing they offer. We were impressed by the choice of server locations available even for the beginner plans like LITE and SWIFT.
We recommend it for anyone who's making their first attempt at launching their website. If you have questions, we'll be happy to answer them below.