CrazyEngineers V4: Early Access
We are developing the next version of CrazyEngineers. If you wish to receive latest updates and early access, click the link below.
Home

>

Apps

>
Quizzr Anytime : Play Quizzes Anytime You Want
We are excited to launch Quizzr Anytime - that lets you play our past quizzes anytime you want. Sharpen your skills and sharpen your brain with Quizzr.
Quizzr is one of the most popular application on CrazyEngineers Ecosystem. We conduct live, real-time quizzes for our fellow members multiple times a week. The format of Quizzr is that all participants have to play the quiz at the same time and beat each other with score and time.
We now take a step further. Quizzr Anytime lets you take all our past quizzes anytime you want. It's "almost" the same experience. The only thing to keep in mind is that we won't store your score or put you on the leaderboard. For that - you will have to participate in our live, upcoming quizzes.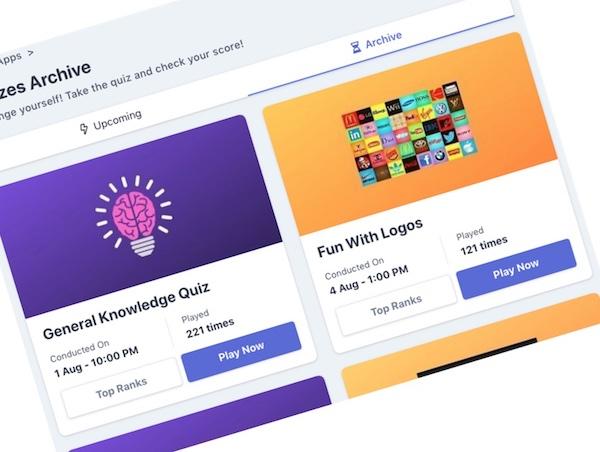 What's Next 
Our next feature is going to be offering analysis of the questions and give you a complete overview of your performance. You will get access to all the correct answers to all the questions from the quizzes that you've participated. It'll mostly likely be a premium feature. If you have suggestions, share them with us via comments below. 
Comments, Feedback and Questions