CrazyEngineers V4: Early Access
We are developing the next version of CrazyEngineers. If you wish to receive latest updates and early access, click the link below.
Home

>

Apps

>
Introducing CrazyEngineers Invitation System
It's now super easy to invite your friends to CrazyEngineers. When they join, you receive 100 points and they get 50 points as joining bonus!
Until now, we did not have a formal system to spread the love. Over the years, CrazyEngineers has grown through word of mouth. We wanted to establish a system around it - so that you can know how many of your friends have joined CrazyEngineers. 
Introducing CrazyEngineers Invitation System
We've created a special invitation page for each one of you. You can find the link to it by clicking your avatar in the top navigation bar.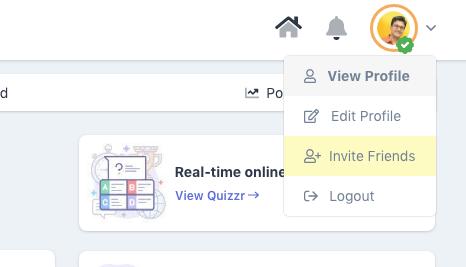 Clicking on the 'Invite Friends' will show you popular social media options. Here's an example of how it works -
Inviting Friends Via WhatsApp
On your invite page, tap / click on the WhatsApp Icon. WhatsApp will open and ask you to select your contact to send invitation to. Here's how it looks when you send them the invitation -
When your friend clicks on the link and joins CrazyEngineers - some magic happens. You will receive 100 points for helping expand our CrazyEngineers family and your friend will receive 50 points as joining bonus. 
Do give it a try. Let us know your feedback through comments below.