CrazyEngineers V4: Early Access
We are developing the next version of CrazyEngineers. If you wish to receive latest updates and early access, click the link below.
Home

>

Apps

>
Hello Conversations @ CrazyEngineers!
We pushed one of our biggest updates to CrazyEngineers and it's got lot of awesomeness. Let us tell you everything about it.
As you'd have noticed by now, the promised merger of 'Discussions' and 'Groups' app is now live. The rationale behind the merger was to have just one place for all the questions and answers discussed by our fellow members. 
The updated app gives all of us ability to see content customised to our preferences - as your "Feed" will only show the content contributed in the groups that you have joined.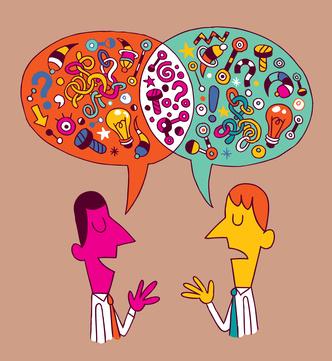 There are several small and big features; but the one we're going to talk about today is -
CrazyEngineers Conversations
CrazyEngineers Conversations is a real-time discussion/chat system for you and your connections on CrazyEngineers. 
At the time of writing this article, the conversations system is in beta and there are several bugs that need to be ironed out. Do let us know if you find any bug with conversations through the comments system below. 
Conversations Tech Deep Dive
We wanted the conversations system to be real-time; or should we say "Near Real Time". There were two options - 
1. Make use of long polling
2. Make use of persistent connections offered by Websockets
The choice was clear. Websockets power our Conversations tech and it's incredibly fast - and doesn't load the server at all. 
This means, we can have tens of thousands of users sending messages to each-other a la WhatsApp - and there server won't even blink. 
It also boosts our confidence to employ Websockets in one of our most ambitious, and fun app - Quizzr. Yes, it's currently under development and we're going to talk more about it in coming days. 
Till then, enjoy posting on new Groups!
Comments, Feedback and Questions